Success Stories!

From targeted emails to job postings, branding campaigns to diversity solutions, College Recruiter delivers for its clients. Listen to what they say:

"We run job posting ads on a lot of sites but had never used College Recruiter until we purchased an unlimited job posting package a month ago. We were amazed at the high quantity and quality of responses that we received. After only two days, we had a positive return on our investment for the entire month." --Milette Moscoso, Leapforce, Inc.

"The support that you provide is outstanding. Thanks!" -- Recruitment Center, Central Intelligence Agency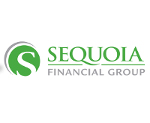 "We've tried several ways to recruit college students for our entry level positions including job postings on other leading college job boards. None worked well so we were skeptical when first approached by College Recruiter...(Your) approach in having the job posted to our area rather than to a handful of schools proved to generate far more responses than the postings on the other sites. ..it really works!!!!" -- JP Wynn, Director of Human Resources, Sequoia Financial

"College Recruiter has been working as a great resource for our Talent Acquisition team! Our inbox has been flooded with applications from quality candidates, a bit overwhelming but we will take it!" -- University Relations and Recruiting Coordinator, HGST, a Western Digital Company

"College Recruiter is a proven leader in web 2.0 recruitment strategies for the collegiate and early career industry." -- Ryan Affolter, Manager of Interactive Media Jobs2web

"I was completely blown away by College Recruiter's data and analytics product." -- Kara Yarnot, co-founder Meritage Talent Solutions and formerly head of talent acquisition for SAIC and college relations for Boeing
Awards and Recognition
Want more? Discover how we help employers large and small who have similar hiring needs to you.