Targeted Email Campaigns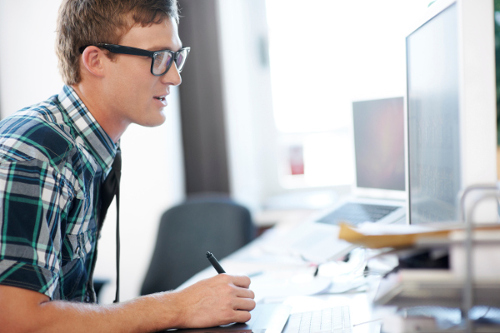 Media Kit
Want to receive a copy of our media kit?
Please enter your information and we'll send it instantly.
Need to hire dozens or even hundreds of qualified candidates? Our targeted email campaigns deliver your HTML or plain text email into the inboxes of thousands of college grads and students. Target by any combination of up to 700 fields such as school, major, year of graduation, grade point average, job category, diversity, and more.
Our list is double opt-in -- the highest standard in the industry--10 million students and 7 million recent graduates/alumni for a total of 17 million students, recent graduates, and alumni who have asked us or one of our partners to send opportunities like yours to them. Candidates will click through to your career web site or, if you prefer, your job posting on our site.
Pricing: The gross cost is based on the client providing the final creative. Plain text or HTML ok, with no price differential.
0-50,000: $2,250
50,001-99,999 = $45/1,000 emails (i.e., 60,000 emails = $2,700)
100,000-249,999 = $42/1,000 emails
250,000-749,999 = $35/1,000 emails
750,000-1,499,999 = $30/1,000 emails
1,500,000 or more = $25/1,000 emails
Follow-up Discount: 50% percent discount for follow-up emails with identical subject line, targeting, and creative. The follow-up emails must go to the same names and be purchased prior to the first deployment.
Likely Response Rate: We guarantee 100% delivered emails and typically see an open rate of at least 8% (almost double industry average) and a click through rate of at least 13% (almost triple industry average!).
No Contracts: No contracts to sign...unless you want one. Most of our new clients purchase a targeted email campaign, job posting ad, or banner ad and don't sign up for some ridiculous, annual package like some of our competitors force upon their clients.
Unique Needs? We can help - find out how!
Need more help? Contact us!