Employer Profile Pages
Employer Profile pages are great for establishing your employment brand in front of the hundreds of thousands of college grads and students who use College Recruiter every month.
Unlike many of our competitors, we believe that every employer with an active job posting package should have a robust Employer Profile page - not just those with larger budgets. So we create one for you when you register and drive job seekers to it from your Featured Employer tile banner ad on our home page! At no additional cost, your Employer Profile page may include: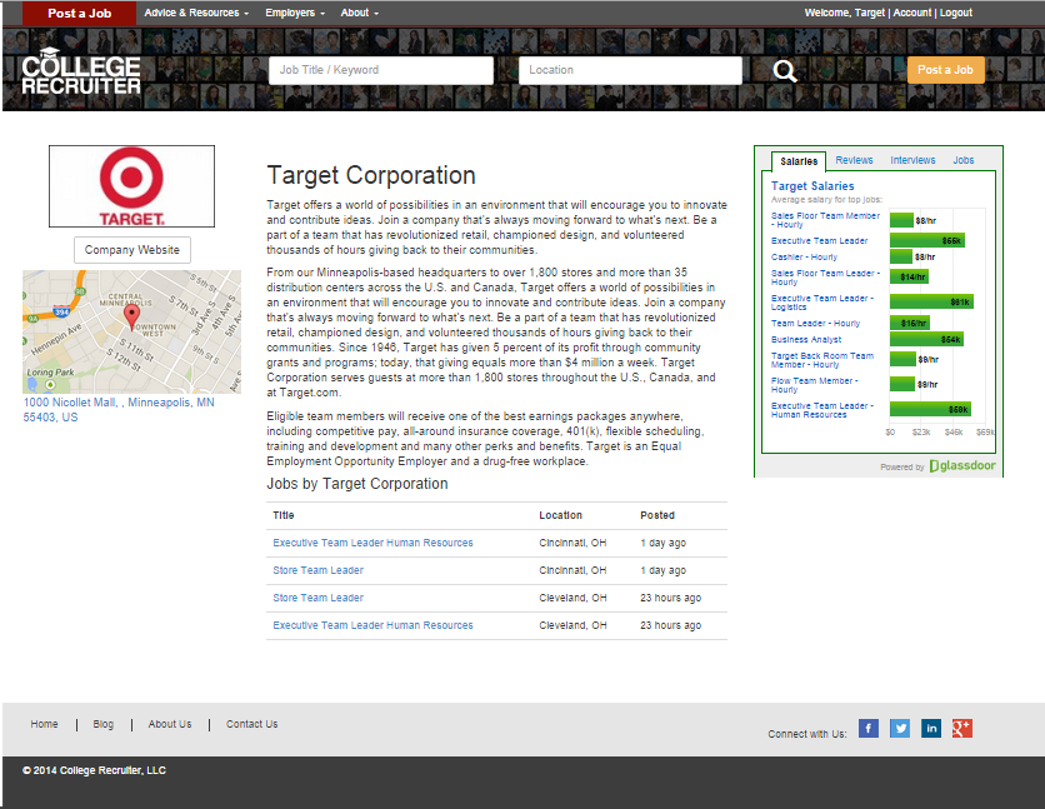 Company logo
Company description
Address
Map to your location
Link to your web site
Graphics
Photos
Videos
Summaries of and links to your active job postings on College Recruiter.
Use the Employer Profile to communicate your company's brand to our audience!